IoT applications have become an indispensable part of modern warehouses. Anyone who forgoes digitization here will eventually no longer be able to keep up. Large fashion chains that can react immediately thanks to IoT applications ensure their survival and profits. But in which areas can the Internet of Things (IoT) be interesting for warehouses?
IoT in the warehouse has revolutionized the world: The time when employees walked through the warehouse in the evening to check which shelf needed to be replenished is long gone in warehouses that are profitable. Via IoT in the warehouse, replenishment is done automatically when sales are reported or storage locations are reported as empty. IoT applications and networking have already gained a foothold in numerous industries and are providing incredibly valuable services there, for example, also in:
Car manufacturing and distribution
Food trade and production
Industrial production
Just as in these key industries, however, IoT can and will be used for warehouse equipment. With IoT applications in the warehouse, numerous processes can be automated and simplified. This goes from the flow of goods to the prevention of theft. The warehouse is a part of the chain between parts supplier, product manufacturer, wholesaler, distributor and end customer. Warehousing is expensive. Having slow-moving items in the warehouse costs just as much money as not being able to sell successfully due to lack of inventory. Successful warehousing facilities in Europe even go so far as to directly control the production of goods in Asia through information obtained via IoT applications in the warehouse. Products that sell successfully are immediately replenished and delivered.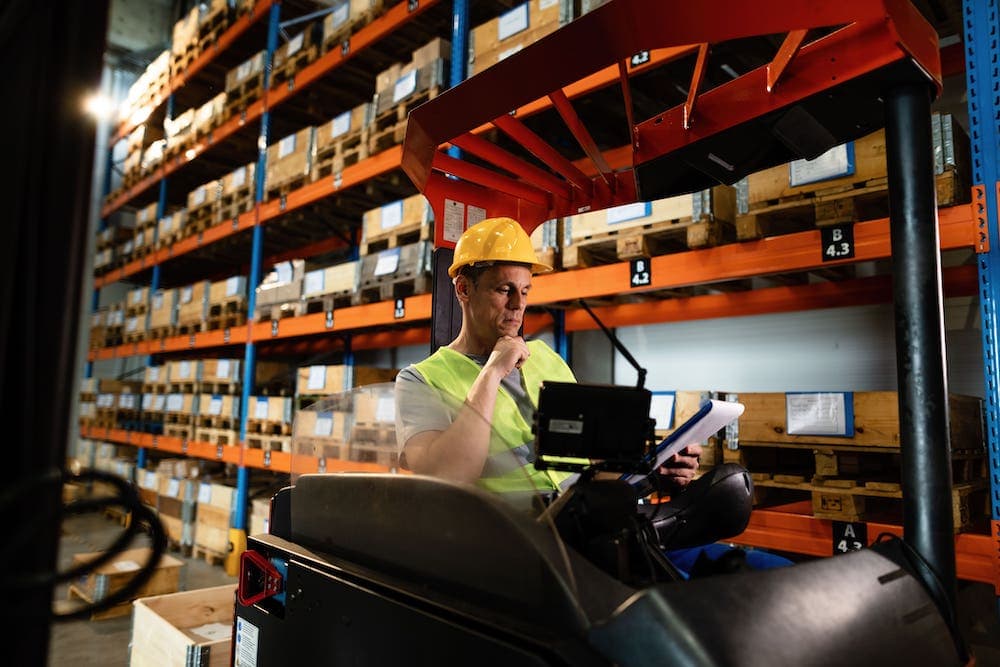 Fashion chains and department stores that rely on RFID and IoT
Retailers, fashion labels and chains have long relied on IoT in the warehouse, using RFID chips to record not only the goods in the warehouse or department store, but even the product from production to the store's exit door. Examples include:
H&M
Superdry
Marc O`Polo
Zara
...to name just a few.
IoT in the warehouse can do much more than you think
Much more information can be obtained via IoT in the department store than is commonly thought, so in addition to known information about stock, shelf stock, sales, thefts, information can also be obtained such as:
Which products are present in a delivery and how often? The recording takes place e.g. automatically via RFIDor NFC chips
The warehouse employee can receive information about the product directly electronically at the shelf, such as item type, schedule for subsequent deliveries, item stock, item properties, future goods outflows
Which items are taken from the warehouse particularly frequently - modern IoT applications then rearrange such fast-moving items in the warehouse so that walking distances are shortened. Dynamic warehouse optimization significantly reduces the costs of material procurement.
These are the top 5 IoT applications in the department store:
IoT technologies can be found in all leading warehouse facilities today. The software, networking and evaluation often make the difference. Overall, the following five key IoT effects are common in the warehouse:
Improvement of inventory management - increase of inventory accuracy
Asset tracking in the warehouse - from raw materials, consumables and supplies to tools, everything can be tracked and at the push of a button you receive real-time information about what is where and in what condition.
Improvement in predictive maintenance of facilities and equipment
Improvement of environmental monitoring in warehouses
Automation of energy management in warehouses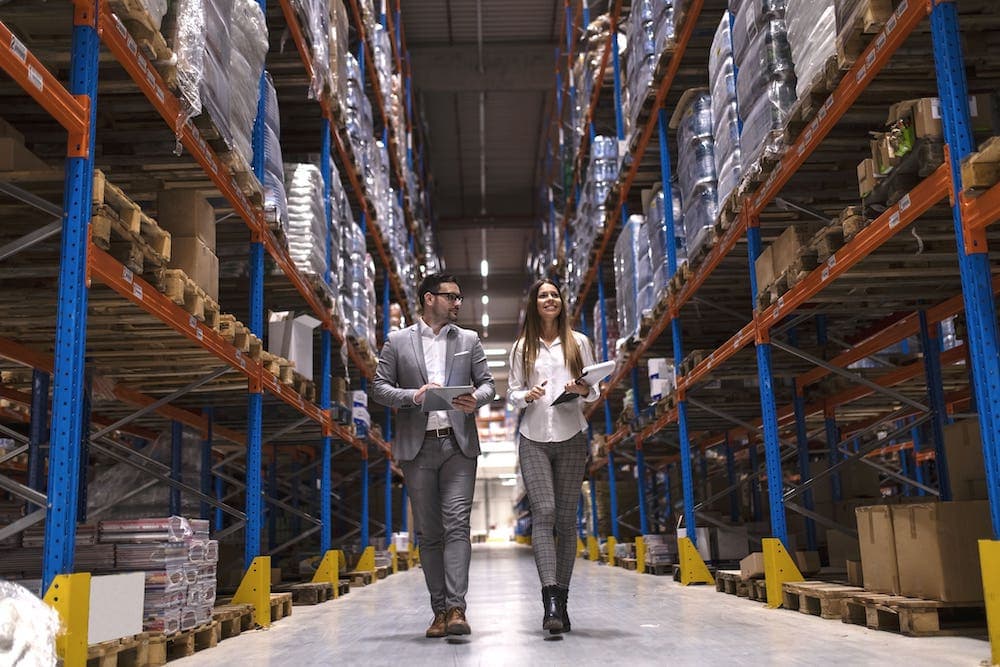 IoT makes inventory more accurate
Those who use IoT in the warehouse have a much more accurate inventory in the computer, which means that they are much less likely to sell something that should be there but is no longer. Such out-of-stocks can be largely avoided through IoT technologies. Sensors on the shelf detect how often which goods are still there. An empty shelf compartment can also be detected by sensors. If the shelf actually reported as empty does not match a computer inventory, this can either be immediately adjusted to reality or ejected to checklists. By both measures it is achieved that no goods at all, which are no longer there, are sold, which then leads to dissatisfaction from customers who have to be cancelled after the purchase.
IoT in the warehouse reduces searching
Because all assets in the modern warehouse are equipped with IoT technology, the search effort is also eliminated in many cases. No one has to search for a forklift or an ant anymore because they know where they are at the push of a button. The same applies to tools, company vehicles or inventory. Searching costs money. With IoT in the warehouse, searching has come to an end. IoT means finding instead of searching. IoT sensors also report in good time empty diesel tanks or lubricating oil containers that are running low, as well as the emptying of copy paper supplies. In many companies, there is still the employee who takes out the last pack of some consumable without making sure it is reordered. With IoT in the warehouse, this, or the consequences of it, is a thing of the past.
IoT ensures better maintenance of equipment and facilities
Thanks to IoT technology in the warehouse, the devices and equipment used there last longer because maintenance intervals can be better recorded and evaluated. Necessary maintenance appears on monitors or smartphones and can be made dependent on the time of use, movements or quantities processed. Sensors provide the necessary data basis.
IoT in the warehouse improves environmental conditions in the warehouse
Through IoT applications in the warehouse, environmental conditions can be permanently recorded and evaluated. And what is even more important: it can be responded to immediately and automatically. If the temperature rises, an air conditioning or ventilation system can provide countermeasures. If the CO2 content in the warehouse rises (e.g. due to incoming vehicles), the ventilation can be controlled accordingly. When it rains, roof hatches can be closed automatically, etc. This can improve working conditions for employees and also productivity.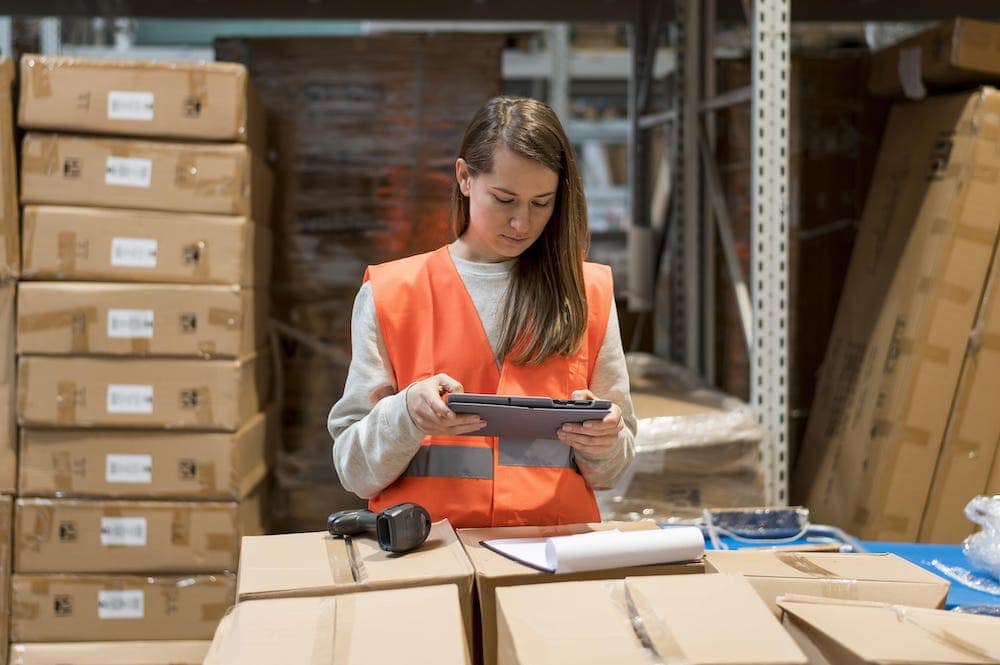 IoT in the warehouse improves energy management
What used to be the motion detector that switched the light on or off are now IoT sensors. These can ensure more efficient use of energy. This can range from automatically switching off lighting in unused rooms to electrically controlling remote windows or consumers. Automatic switching of the energy supply from the company's own photovoltaics on the roof to the local power supplier is already standard in many companies.
Conclusion:
If you want to optimize processes in the warehouse, you can't get around the use of modern IoT applications in the warehouse. Without them, it would no longer be possible to work as in the Stone Age and would therefore not be competitive. IoT applications provide more accuracy, more efficiency and faster processes at many points in the warehouse. Progress in the area of IoT in the warehouse is so fast and so great that even for companies that implemented initial IoT approaches in the warehouse years ago, there are now significant opportunities for improvement again, with further potential for savings and improvements.
The experts at SmartMakers are on hand to offer advice and support to anyone who recognizes how important IoT can be to a warehouse business.