Nowadays, RFID technology is finding more and more applications and is experiencing strong growth. For example, the newly introduced contactless payment option for bank cards is based on this technology. But it definitely has many more fields of application and can also advance your business by facilitating and automating processes. In the following article, we will therefore discuss the advantages of RFID application and a few practical examples.
How does the basic RFID technology work?
RFID belongs to a group of technologies called automatic identification and data collection (AIDC). AIDC methods automatically identify objects, collect data about them, and input this data directly into computer systems without human intervention. RFID methods use radio waves to do this. At a simple level, RFID systems consist of three components: an RFID tag or smart label, an RFID reader, and an antenna.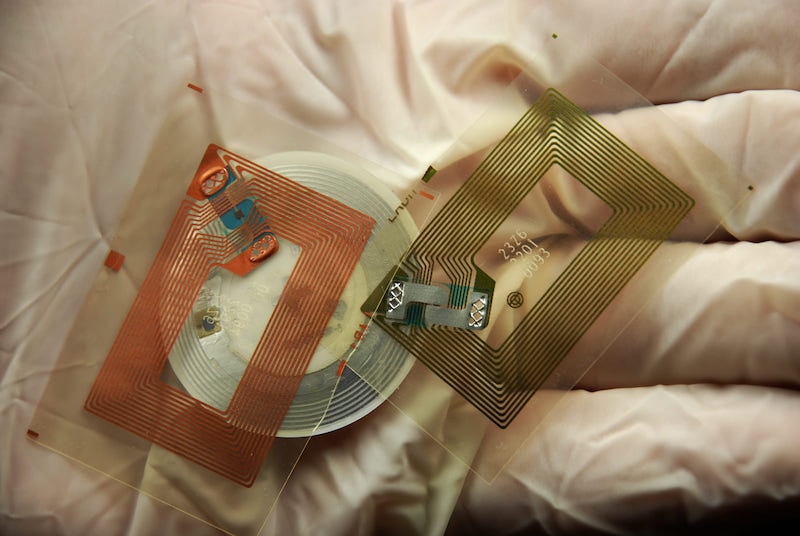 RFID tags contain an integrated circuit and antenna that are used to transmit data to the RFID reader (also called an interrogator). The reader then converts the radio waves into a more usable form of data. The information collected from the tags is then transmitted via a communications interface to a host computer system, where the data can be stored in a database and analyzed at a later time.
RFID for industrial applications
In industry, the importance and application of RFID will experience a boom in the next few years, as it is versatile. Many companies are already converting today, as the identification of goods in particular, but also people, is significantly easier.
Aerospace
In aerospace, supply chains and baggage tracking can be simplified. On flights, for example, many goods are often transported on board as well as off board, which often leads to confusion. If RFID receivers were placed in cargo holds and all goods were tagged, there would be no need to check goods; instead, all movements on and off the aircraft would be recorded automatically.
Healthcare and medical industry
There would be a similar application in healthcare with the same principle, only for medicines. But you can go even further and place an RFID tag in patients' wristbands so that doctors can scan it and immediately know which patient it is and what their medical condition is.
Production
In construction and other related industries, materials are often the largest project expense. On large construction sites or operations, easily locating materials can be problematic. RFID technology application can eliminate this, as materials and construction materials can be easily located.
Warehousing in the food industry and distribution centers
Item-level tracking is beneficial in many industries, but retail has one of the highest ceilings when it comes to RFID deployment capabilities. As mentioned earlier, tracking items across the supply chain is wonderful, but imagine if you could track items across the supply chain all the way to the point of sale. With a well-designed inventory system that shares data across all business units, you have a treasure trove of actionable data. A final added benefit: Store associates can count inventory in minutes with a handheld RFID reader.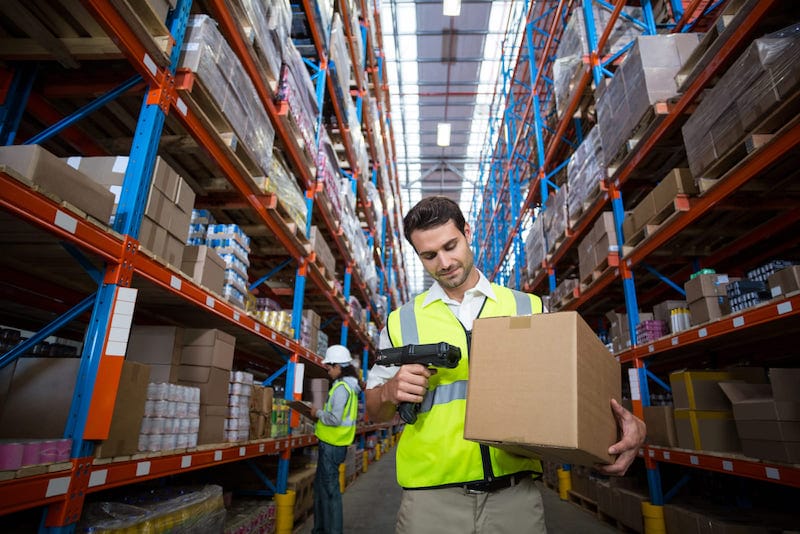 Meat processing plants
In meat processing plants, the application of RFID systems is applicable in that the meat can be traced back to its place of slaughter as well as rearing area. Also, safety from germs, if contamination occurs, can benefit as they can be traced more quickly.
Greenhouse plants
Again and again there are pest infestations in greenhouses, so that large parts of food are lost. With RFID, these pests can be detected quickly and kept as small as possible. It is also easier to know which plants need to be watered on which days, because employees can use a reader to check the plant's water level.
Car rental
Avis Rent a Car used RFID to detect vehicle returns and achieved great customer service success by allowing customers to park and leave in any available spot. Although the two technologies sometimes compete, RFID complements GPS well in many fleet management applications. Low-cost, passively powered RFID tags work well for local tracking of vehicles, while more expensive, actively powered GPS systems provide a solution for long-distance vehicle monitoring.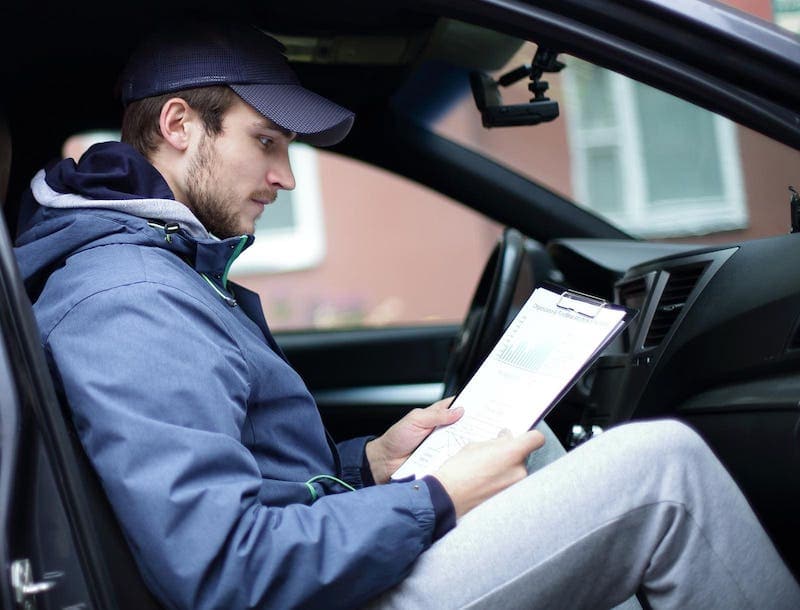 Amusement parks
Disney recently integrated RFID technology into its tickets to improve the customer experience at theme parks by eliminating the need to scan and swipe tickets at rides. The RFID-enabled tickets also provided park operators with a rich source of information by allowing them to track passengers' movements throughout the property.
Casinos
One of the most common applications of RFID technology is loss prevention. This was recently highlighted when a robbery worth $1.5 million was foiled by poker chips embedded in RFID. However, loss prevention is not the only way casinos can use RFID tags. Casinos can use the tags to record how much they spend, where they spend it, and use that information to keep them in the game longer.
Conclusion
As you can see, RFID industrial applications are incredibly large. In this article we have only mentioned a few examples, but there are many more application areas, such as tracking cars or any other objects. Pretty much any company can automate and benefit from RFID technology, so if you have a company, you should look further into this technology.