Improve and automate business processes by
localizing

all assets
What is IoT Asset Tracking?
Connect your assets via the thingsHub tracking platform and modern IoT asset trackers for more transparency in all processes.

Capture all important movement data with asset trackers that are easy and cost-effective to install. With just one click you know the location, condition and status of your load carriers, pallets, tools, vehicles or equipment. Receive automatic alarms and warnings, e.g. when leaving or reaching defined zones,even in factory buildings and on construction sites.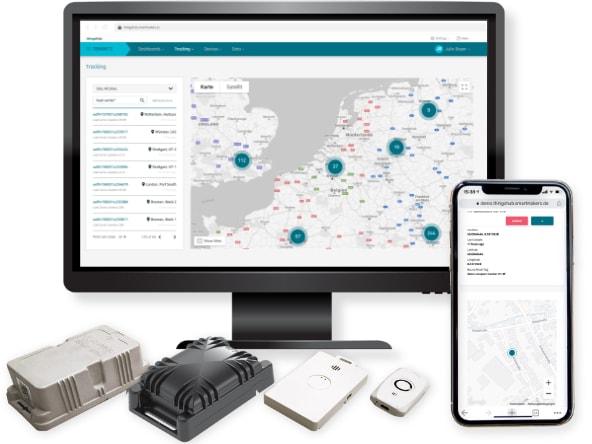 thingsHub
EveryWHERE


Asset localisation
Features of
thingsHub Asset Tracking
Savings of 35% by optimizing the utilization of construction site assets
The automated recording eliminates the need to keep additional equipment and materials on hand. It is visible where, which assets are in use.
Car dealer group Spindler
Turnaround time reduction of 25% through automated localization of vehicles on the premises.
The vehicles can be located easily and quickly in buildings and on the premises. Due to the transparency in the vehicle processing, waiting and idle times of the vehicles are also visible.
53% reduction of search, bookkeeping and inventory efforts for internal transport containers
Through IoT Tracker, containers are found at any time indoors and outdoors and their location is digitally recorded. Manual efforts could be reduced to a minimum after a short time.
Deepen your knowledge of Asset Tracking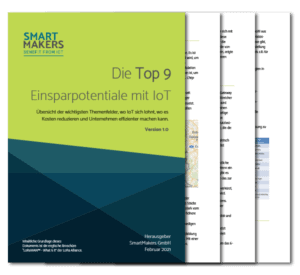 The top 9 savings potentials with IoT
Companies often find it difficult to fully identify the potential for ROI calculation. How can you identify them quickly and easily? Learn how IoT technology helps to save costs and become more efficient.
Tracking of reusable transport containers
Learn how IoT provides visibility and simplifies the management of 15% of load carriers in just one week in our webinar presented by Mr. Stute at RFID & Wireless IoT Tomorrow DIGITAL.
Arrange a personal consultation appointment with our experts. We will be happy to advise you on your personal area of application.