Offer your customers your
own IoT solutions and services

. Get to a market-ready solution faster with SmartMakers
We help you reduce the complexity in developing IoT offerings to get there faster and with less risk.
Building on the experience gained through hundreds of IoT projects, our professional services team leverages proven strategies, best practices and real-world insights to ensure the success of your IoT venture. SmartMakers, together with its IoT ecosystem partners, offers a wide range of professional services and ready-made IoT building blocks to get your IoT project up and running in the shortest possible time and with minimal risk.
IoT building blocks and services
IT system houses & ICT providers
Develop your own applications for your customers on our IoT Whitelabel platform in no time.
Offer your customers IoT solutions in the future to participate in the future trend.
Machinery & Plant Engineering
Develop end-to-end digital services for your customers without worrying about the details of technology.
Install and operate the software stack with your IT team. Start small with IoT and scale globally.
Facilities Management Company
Use IoT technologies to make your existing buildings and properties future-proof.
Build your own applications and solutions, we provide you with the tools.
Public utilities & energy suppliers
Build and monetize your own IoT infrastructure through new customer services and innovative business models.
Concentrate on the implementation of tomorrow's ideas, we support you with the necessary tools.
Use our ecosystem to develop custom devices and solutions for your customers in just a few months.
All building blocks for your IoT solution
Features of the
thingsHub platform
Everything in view with one click
With the modern web interface of thingsHub Remote Monitoring, you always have an overview of all resources in your area of responsibility. At your workstation, on the road on your tablet or via your mobile phone. Know what's going on at all times without having to be on site.
Establishment of a city-wide LoRaWAN network and implementation of new business models
A high-performance digital infrastructure is the essential basis for NetCologne to implement integrated business areas, neighbourhood concepts or smart city topics. The areas of application of the solutions throughout the group are diverse.
Dillingen Iron and Steel Works
Local installation of the software stack and implementation of IoT use cases in only two months
Due to the local installation of the software stack, a high level of data security can be guaranteed. At the same time, two use cases have already been fully implemented in a very short time, resulting in a process optimization of 15%.
90% LoRaWAN network coverage and many remote monitoring solutions for the Pfalz and Saarpfalz-Kreis regions
Through the own IoT infrastructure and the software stack, new IoT services can be offered and implemented to local customers and companies in the entire supply area under their own name. New IoT business models have been implemented.
Deepen your knowledge of IoT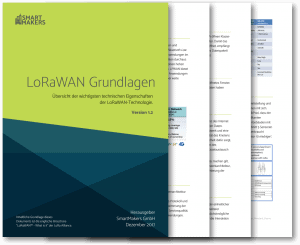 LoRaWAN Basics Whitepaper
In this 11-page white paper "LoRaWAN Basics", we provide you with an easy-to-understand introduction to the basics of the technology, its areas of application and advantages over other wireless technologies.
In 45 minutes you will learn what is behind LoRaWAN. In addition to the basics of LoRaWAN technology, important questions about security and the scaling of LoRaWAN will be addressed.
Arrange a personal consultation appointment with our experts. We will be happy to advise you on your personal area of application.