The shortage of skilled workers reached a new high in July 2022, with 49.7 percent of the companies surveyed reporting a shortage. This result is based on data collected as part of the ifo Business Survey since 2009 (1). But how can automation help?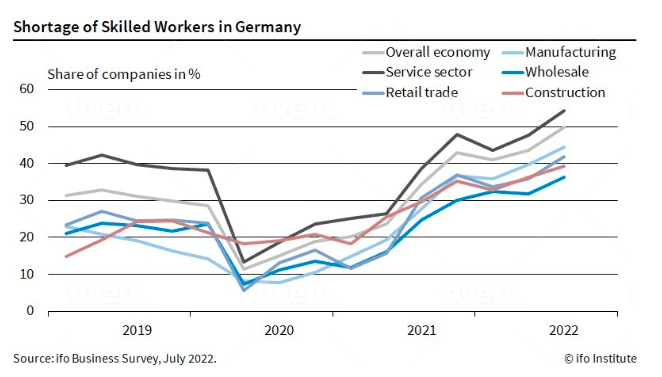 What does IoT automation mean?
IoT automation enables repeatable or predictable workflows without manual intervention by having machines or software solutions perform the work processes.
Conclusion? 
Speed up your workflow by eliminating manual steps to increase productivity and efficiency. 
The IoT automation process is designed for this, 
Centralize information
simplify the business process
Increase the speed and quality of delivery
Reduce the need for human intervention
Eliminate bottlenecks
Reduce errors and data loss
Minimize costs 
Accelerate transparency and interdepartmental communication
What do automation processes have to do with IoT?
The Internet of Things (IoT) is a key driver for the development of industrial automation systems. In conjunction with computer-based automation controls, IoT is helping to streamline industrial systems and improve data automation, especially to eliminate human error and inefficiencies. 
To achieve this at the industrial level, multiple layers of devices are used. From the field level (factory), analytics, actuators, robotics, etc. IoT and automation transmit data to local process control units, which then transmits it to higher-level software for supervisory control and data collection. Machines at the field level can perform tasks automatically, while a human monitor at each level can intervene and communicate with the system.
How does automation affect the processes?
Every day, employees perform hundreds of simple, repetitive and tedious tasks. However, these are necessary for the business to function and comply with regulations. With the help of IoT and IoT devices , these tasks can be automated. This allows employees to focus on more important tasks. The benefits that come from these business processes are as follows:
Cost reduction: Save time and money by simplifying the most important components.
Increase productivity: Discover the full potential of your employees by making the most of the machines you have.
24-hour availability: machines can work around the clock without you having to worry about the work.
Absolute reliability: an automated system works faster than a worker. The final product can therefore be produced with greater control and quality.
Better performance: By outperforming your competitors, you can increase efficiency and productivity. Bottlenecks that slow down workflow are eliminated.
Fewer manual errors: Automation through IOT and thus all automated systems avoids errors and failures and increases production reliability and continuity.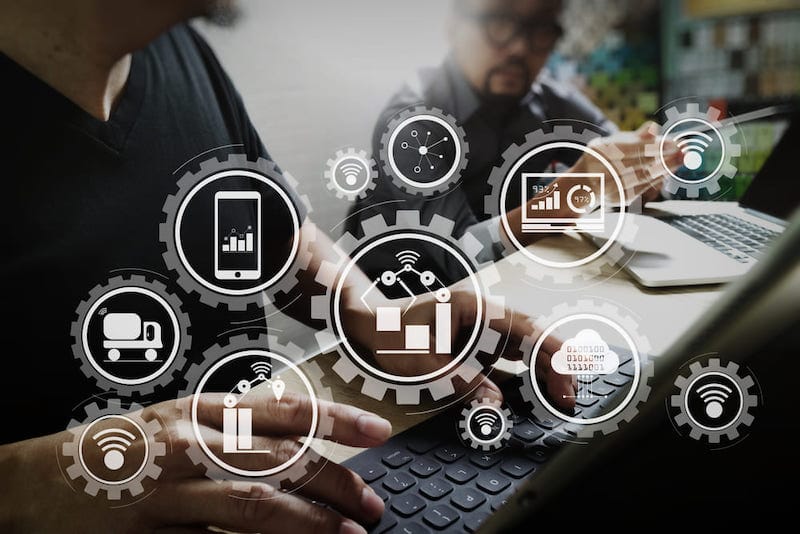 What advantages does automation offer companies in the event of staff shortages?
The benefits of automation through IoT must first be communicated to employees through appropriate training. Complement, not replace - employees should be educated that automation through IoT is not meant to take away their work, but to help them do their jobs easier and faster. They can also benefit from training and advancement opportunities.
In addition, IoT automation offers companies very important benefits. These include shorter production times and higher throughput, fewer human errors and greater safety, as employees are less involved in the production process. Staff may need to learn new skills to keep automated systems running smoothly.
New workflows also tend to impact multiple teams and processes, meaning more training is required across the organization. Research also shows that companies committed to IoT and automation are better managed even during staff shortages or during a pandemic. Automation through IoT increases productivity and opens the door to quality and sustainable service. Small and medium-sized enterprises should also be open to automation to avoid bottlenecks due to staff shortages.
How can employees benefit from IoT process automation?
1. automating tasks increases staff productivity by reducing the time spent on monotonous and manual tasks. Automation of processes enables employees to use their skills for more important tasks.
2. lower labor costs create new opportunities: Automation through IoT not only helps workers complete tedious and tedious tasks, but also significantly reduces a company's labor costs. It also enables staff to work in a more focused and engaged manner.
3. it increases efficiency: IoT automation eliminates the cumbersome nature of business by automating repetitive tasks through intelligent processes.
4. improved workspaces: sensors for monitoring lighting, heating and air quality can be used to create an optimal environment for employees. This is important to keep them engaged with their work and more productive.
5. more safety for employees: Employers use IoT safety technology in the workplace to reduce the risk of injury. This significantly reduces the number of workplace accidents. Employees are equipped with wearable devices and RFID tags that track their movements to improve ergonomics and detect accidents.
What are the first steps to address the labor shortage due to IoT and automation?
Step 1: Align IoT automation with long-term goals
Automation has tremendous potential for the modern workplace when used with purpose. The right agile technology can increase a team's productivity and speed, reduce errors and improve the customer experience. The key to reaping all these benefits is to have a clear vision of what you want IoT automation to achieve from the outset.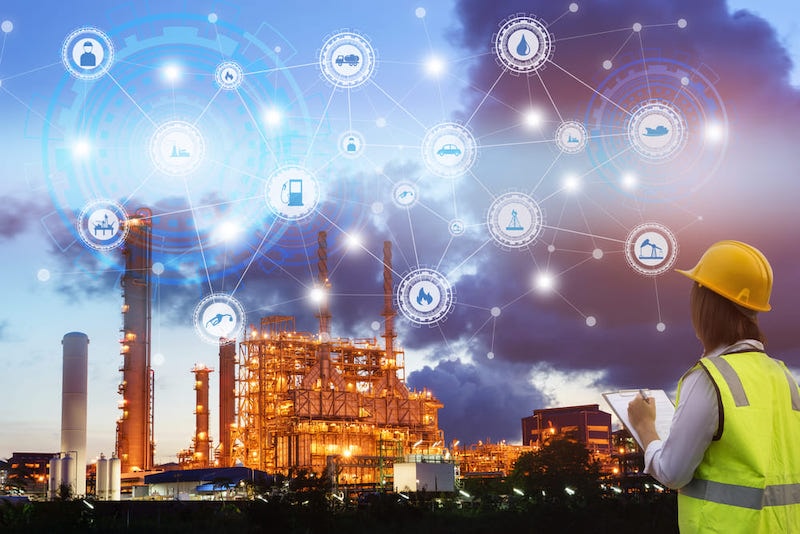 Step 2: Use automation to reach the younger generation
For many companies, the younger generation represents a great opportunity to attract new talent. Millions of people around the world have retired or decided to change careers. In most industries, there are not enough new workers to replace these lost professionals. If companies want to adapt and transform at a competitive pace, they need to ensure that their work environment is attractive to Generation Z and young workers. Using IoT-powered automation can help define a company as a forward-thinking, tech-savvy brand that is more attractive to digitally-raised professionals.
Step 3: Use of automation in the recruitment process
Automation can speed up the hiring process for new team members and find the best possible candidates for each position.
Step 4: Motivate and retain employees with automation
As mentioned earlier, automation can help companies appeal to the younger generation. It can also be a great tool to attract different types of employees of different ages. Nearly 85% of today's team leaders believe automation will help them retain employees and recruit new talent faster.
Use IoT to better address workforce shortages.