An asset tracking system is a valuable tool for managing and tracking your assets. These assets can include, for example, equipment, machinery, load carriers and vehicles. Proper maintenance and knowledge of where each of these assets is located and how it is being used is essential for any business. Now that you have decided to invest in an asset tracking system, you need to use it properly.
Which companies can benefit from an asset tracking system?
An asset tracking system is necessary for organizations of all types. It is especially important for companies that rely heavily on their assets. Companies in manufacturing, transportation, construction, rental, information technology, healthcare, etc. need to monitor and maintain assets. In these industries, a lack of asset tracking results in lost revenue and potential damage to customer relationships. An asset tracking system has proven to be an effective solution that allows companies to closely monitor and verify their resources, equipment and vehicles.
4 tips for successful implementation and use of an asset tracking system
1. Conduct training on their team when implementing the asset tracking system.
Conduct comprehensive training for all administrators and users. You'll find that your asset tracking applications are adopted much faster. Show administrators how to add and remove users, how to create relevant reports, and how to customize transaction details such as alerts and return dates. Educate users on how to efficiently log in and out of devices, report issues, and complete custom checklists.
2. keep your asset register up to date
An asset inventory is a resource that details the various operating assets that an organization owns and manages, essentially showing what assets the organization owns. These include institutional facilities, buildings, hardware, software, digital files, etc. Keeping track of the various assets in an organization's inventory can be a daunting task. It includes the value of the operating assets, the date of acquisition and disposal, and other relevant details, and is essential for better asset planning, accounting, and performance measurement.
If assets are not managed properly and systematically, the consequences can be fatal. When assets are moved from one location to another, they can be lost in transit. Many companies have difficulty tracking the location of their assets, retrieving previous orders of them, or determining which physical assets have been properly decommissioned.
Poor asset management can therefore result in lost money or the purchase of unnecessary acquisitions. To mitigate these risks, it is important that asset records are accurate and up-to-date to monitor the location, condition and lifecycle of the asset from acquisition to disposal.
The first step in creating an accurate asset record is to define and create an inventory of all IT assets. In addition, a policy and procedure should be established in asset management and tracking system to ensure that this asset record is up to date.
Below are some best practices for keeping asset records up to date:
Companies must maintain formal processes and standard operating procedures to keep accurate asset records.
Software updates should be included in the inventory record and all inventory record logs should be automatically and accurately updated to reflect these updates.
A formal asset hierarchy can help maintain an asset record because it is easy for operations and maintenance personnel to use.
An annual asset validation should be performed. This can ensure that all newly acquired assets have been logged and old assets have been decommissioned and removed from the asset record. It can also confirm that all recorded asset data is accurate.
Some advantages of an up-to-date entity record are:
Complete transparency for the company's stakeholders
Ensuring that all assets comply with regulatory standards
Provide an accurate audit trail
Support for the tracking and identification of operating resources
Preventing the loss or theft of assets through accurate location data
Calculation of the impairment
Estimate of maintenance and repair costs
Determination of the total cost of ownership over the entire asset life cycle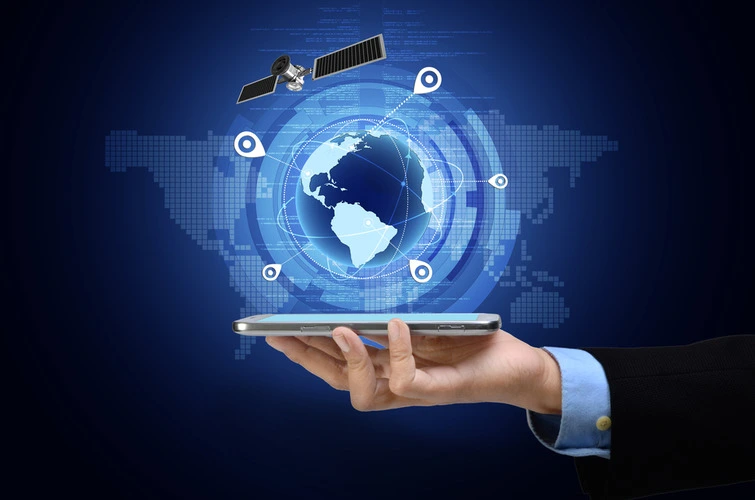 3. use all the software functions of the asset tracking system
Asset tracking system software is a digital asset tracking system, a centralized system that allows your company to track important details about each asset in real time. This reduces management costs, improves service, and gives your company better visibility into resource usage, costs, and maintenance. Each item has a detailed profile that includes everything you need to know about that item, including images, product manuals, key contacts and contract terms.
Asset tracking system software with asset tracking solutions are equipped with a mobile application that allows managers to check asset information wherever they are, even when they are not in the office. Conveniently from a mobile device, you can search by owner, location, type or serial number, organize files (to correct owner or location information if needed), take a photo of an item, scan asset information via the barcode scanner and more.
With asset tracking system software applications for mobile asset management, you can keep equipment operators, maintenance technicians, managers, and purchasing managers informed so they all have the latest information. If it turns out that costs have increased significantly, they can get to the bottom of why. The purchasing team can also view the repair history of each vehicle and take that information into account when deciding on the next model.
Asset tracking system software makes it quick and easy to generate reports on location, usage and costs. Administrators can also add contract terms, lease or maintenance information to the reports.
4. make the most of integrations
In medium-sized and large companies, there are many assets. When asset management is integrated, a comprehensive overview of the assets can be gained:
You can make better decisions about assets in terms of asset lifecycle, maintenance, and so on. So you can automate a task to extend the asset lifecycle. Your assets run efficiently and productivity increases.
Minimising downtime can be very helpful in optimising plant performance.
An integrated asset management and tracking system helps gather detailed information about assets. It contains details that help organizations make business decisions. These details are very important for companies.
Errors can affect the accuracy of data. Without accuracy, data is of no use to businesses. However, if you have an integrated system, the likelihood of errors is reduced. When errors are reduced, your financial reports are accurate, and you can also gain depreciation and tax benefits. It also reduces paperwork and moves to an automated process.
The importance and impact of the right asset management and tracking system deployment processes
The implementation of a single asset management and tracking system can bring numerous benefits to your company. The impact can vary greatly depending on the business unit. As mentioned earlier, these systems should be deployed throughout the company, not just in specific departments. For example, if you are trying to transfer assets from one business unit to another, it would be better to implement the system in all departments.