In many medium-sized and large companies, the problem arises again and again that tools cannot be found at certain locations and it must first be determined where the tool sought is currently in use. This ranges from screwdriving tools to injection molds. Simply asking "Is the tool currently at its storage location in the cleaning or service station?" when retooling the system often costs unnecessary search time. Instead of having to deal with manual incorrect bookings, digital systems based on a GPS tool tracking system can quickly remedy this situation. Gone are the days when search times cause production delays. GPS tool tracking makes it possible to get an overview of tool availability at any time in a matter of seconds:
Tool availabilities
Tool borrower
Tool maintenance dates
Tool loading stands
Tool data
Tool residences
Companies that have an efficient GPS tool tracking system can significantly reduce shrinkage and their search times, saving costs and increasing efficiency.
The tool and machine park in many companies is becoming increasingly larger and also more expensive, so that optimum availability and use as well as management are becoming more and more important from a business management point of view. It costs every company time and money when work equipment is loaned out to external locations or to other parts of the plant and is not available again in time or has even disappeared.
With GPS tool tracking, data can be collected and processed in real time. Those responsible can view the data not only in intelligent computer systems, but also in a smartphone app and thus plan better. Intelligent systems not only detect the current location of certain tools or operating equipment, but also, for example, the charging status of electrical devices or the filling level of liquids by networking various sensor technologies.
What causes losses and high search times for tools in companies?
The following causes can lead to losses and high search times in companies:
Manual entry or scanning results in incorrect entries in the system or in the Excel spreadsheet. As a result, the entered location no longer matches the actual physical location of the tool. 
Tools forgotten or left at the place of use
Lending by other divisions 
Tool breakage due to reaching the service life or insufficient maintenance
Transfer to third parties
Just knowing that certain tools are no longer available already helps many companies with their planning. Often, the lack of a tool is only noticed when it is needed for the next application. Then it is often too late and downtime and delays occur, which then cost companies real money.
GPS tool tracking system with GEOFENCE function
Especially for high-value and special tools, the use of GPS tool tracking systems is worthwhile, as today these can also be equipped with a geofence function. A certain area of use is defined for tools and machines on the software side. If, for example, a tool is moved out of this operating zone, a notification is immediately sent to the smartphone or computer of the person responsible. In this way, the person in charge has direct information that the tool is, for example, back at its storage location or has just been stolen. In automotive plants, for example, it can be determined whether the tool is currently in use at the plant or can soon be scheduled for loan to another area.
What can tool loss lead to?
Untraceable or lost tools lead to time-consuming and costly searches in companies. Instead of working productively in the company, employees spend their time searching for tools and cannot pursue their actual activities during this time. Tools that are not in the right place at the right time often lead to postponements of completion or, in the worst case, to production downtime. This leads to customer dissatisfaction and also to financial damage. Sometimes even a missing screwdriving tool can lead to delays. The more individual the tool, the greater is often the damage in case of delays.
How does a GPS tool tracking system work?
A GPS tool tracking system is the interaction of a GPS tracker that transmits its position, which is processed and evaluated by a software solution like thingsHub. GPS stands for Global Positioning System and was originally developed in the USA. It is based on several satellites that orbit the earth and send out signals at specific time intervals, which are received by GPS trackers. By sending and receiving three or four satellite signals, the tracker's position can be determined relatively accurately - sometimes to within one meter - due to the time delay caused by sending the signal.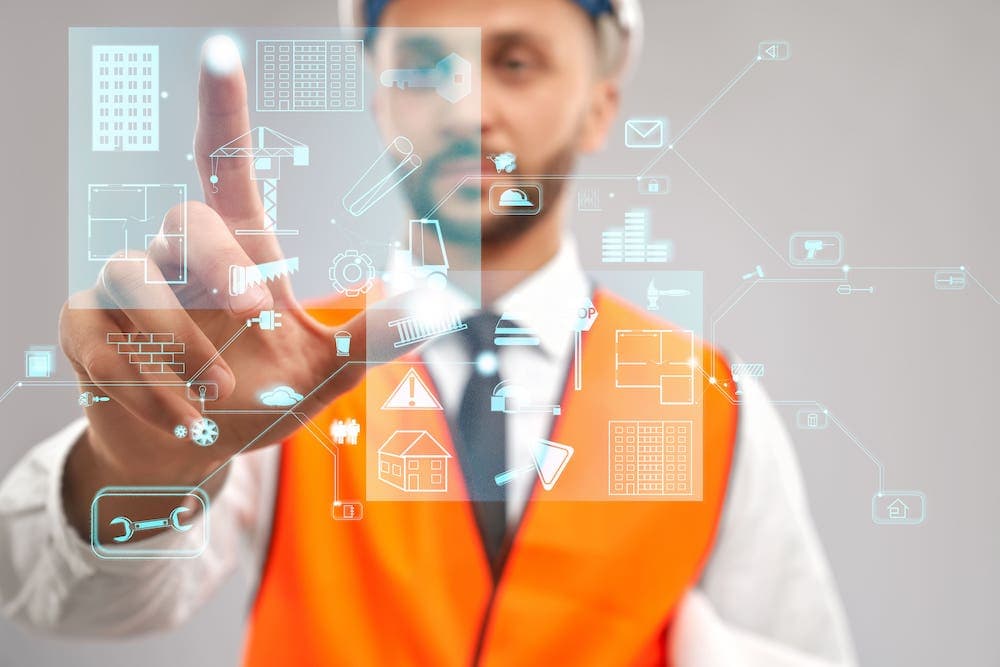 A prerequisite is the prior attachment of a suitable GPS tracker to the mold. Such asset trackers are available in different sizes, designs and performance classes. The experts at Smartmakers.io will be happy to advise you on this.
The four phases of GPS tracking
Tracking with a GPS tool tracking system takes place in four phases:
The device is located
The data is sent to a server
The data is processed by a tracking system like thingsHub
An evaluation of the data takes place on a display device, e.g. PC screen or smartphone
All phases take place in a matter of seconds, so that with GPS positioning one can speak of real-time processing, because the data is available "in real time".
Conventional tool tracking versus modern GPS tool tracking system
In many companies, there is still no digital tool tracking or asset tracking at all. They still use paper lists, tool cards or Excel spreadsheets to record when and where which tools were loaned out. These are often incomplete because manual data entry leads to errors. 
Companies that have left the paper age behind have a rudimentary tracking solution, can locate individual tools, but do not have software solutions that meet today's level of development and thus provide the greatest possible benefit to the company.
What modern GPS tool tracking systems can do:
On mobile devices, it can be displayed at any time where which tool is currently located and in which condition. In this way, employees can see on their smartphone or tablet at any time whether the respective tool is currently in use at a production plant, is in its storage location, or has been loaned out to another company location.
Advantages of GPS tracking of tools
Above all, there are the following 3 advantages that a modern GPS tracking tool system can offer:
Reduction of tool theft - loss
Increased efficiency in tool management and maintenance
Increased productivity through better utilization of tools and constant knowledge of their location and condition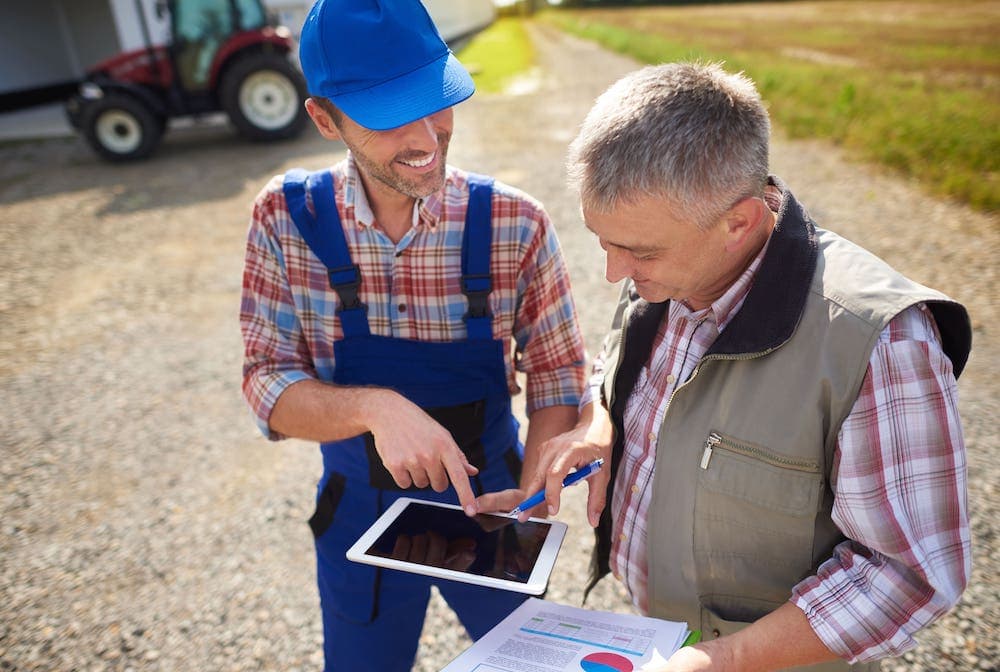 Tools are more often and faster where they should be
GPS-supported tool tracking can be used to ensure that the tools are where they are supposed to be in good time. Maintenance intervals can also be monitored in this way and meaningfully integrated into work planning. Tools do not have to be procured twice and three times.
Higher productivity due to less downtime caused by missing tools
Since the tool is where it is supposed to be more often and faster due to a tool GPS tracking system, productivity increases. There is less downtime due to search time and coordination time.
In which industries can GPS tracking of tools help?
Knowing whether one's own tools are located at the production site, at an external warehouse or at an external service provider is useful for every medium-sized and large company today. Especially in the manufacturing industry or in producing companies such as the automotive and mechanical engineering industry, but also in the construction industry, tool tracking can be of great benefit. The lack of tool sets, punching or screwing tools can have an enormous impact on production - from delays to standstills.
Conclusion: GPS tool tracking systems can increase the efficiency of many companies
Those who want to increase efficiency in their operational business can achieve this very well with a GPS tool tracking system. However, the installation of GPS trackers alone is not enough. The decisive factor is the intelligent networking of the information through the right software with the appropriate hardware. The experts at Smartmakers will be happy to advise you on the right solution for your application. Based on customer references, you will learn where and how solutions have already been successfully implemented. Reducing material expenses and losses of tools and increasing the efficiency of processes are the motivation for many companies to also opt for such a solution and to introduce tool tracking in their company.