Protect yourself and your belongings of your company! Nowadays, there are many technical devices that can help us do this. But which one is right for you? An Apple AirTag or a GPS tracker? Join us to discover the differences between the two solutions and decide for yourself which one is most suitable for your business needs. Learn about the features, differences, and pros and cons of the two devices in this post.
What are the main features of the two devices?
The Apple AirTag is a small, lightweight and portable tracking device that can be used to track items. It is controlled via an app on the iPhone and is connected to Apple technology. With the AirTag, you can see where your items are on a map. You can also get notified when the device is outside the area you set.
A GPS tracker is a device that allows tracking objects or people and determining their position using satellite data. There are different types of GPS trackers that can be used for different purposes. Some can be used to track and monitor vehicles or cargo carriers, while others are suitable for tracking people or objects.
How do Apple AirTags work? 
Apple AirTags are a new type of tracker that connect to your iPhone or iPad and allow you to still find your device even when it is within Bluetooth range (about 10 meters) of a compatible Apple device. The tags work with new software called "Apple Tag" that is downloaded to your device. The software collects data about your device's movements and syncs that data with the tracking device. This allows you to see where your object has moved recently. Whenever an iPhone is near an AirTag, the location of the AirTagged object is updated.
How do GPS trackers work?
GPS trackers are devices that use GPS signals or Wi-Fi to determine the precise position of an object indoors or outdoors. Most GPS trackers have a built-in GPS module that determines the device's position in real time and sends it to a central server. This server can then be accessed by a user to display the device's position.
Application areas of Apple AirTags
Apple AirTags provide a great way to occasionally monitor and track valuable items. Using Apple's "Find My" app, the owner can be quickly located in the event of loss. This is especially handy for people who carry a lot of easily lost items, such as backpacks, car keys, or key fobs. AirTags also allow you to keep track of your items at all times by retrieving their location on your Apple device.
Areas of application of GPS trackers
GPS trackers are devices that can be used to track the position of an object. They are often used to locate vehicles or stored goods. But other assets such as containers can also be located with the help of GPS trackers. It is often very difficult for companies and individuals to track objects, especially when they are in motion. By using trackers, such valuable items can be easily tracked. A tracker can monitor a vehicle's driving behavior or location, making it easy to detect potential theft. GPS trackers also allow the owner to track the location of the vehicle anytime, anywhere.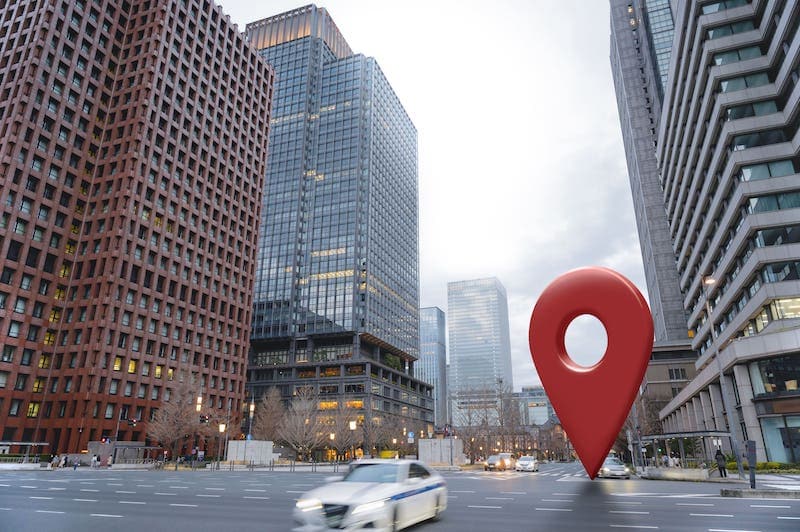 What do Apple AirTags and GPS trackers have in common?
The two devices have many things in common. Both are handy and easy to use and work in a similar way. Both devices send their position data via Bluetooth or Wi-Fi to a receiver, which uses this data to determine your position.
What are the differences between Apple AirTags and GPS trackers? 
The main differences between Apple AirTags and GPS trackers are the technology and the way they work. Apple AirTags offer many application possibilities and a user-friendly interface. The advantage of the GPS tracker is its versatility, as there are many different types of trackers on the market.
The advantages and disadvantages of an Apple AirTag
Advantages
Small and handy. Fits comfortably in your pocket or on your keychain, so it's always at hand.
Very easy to use. Once connected to the iPhone or iPad, it can be used.
The battery of the tracker lasts for a very long time. So you don't have to charge it all the time and can use it without hesitation.
Waterproof.
Disadvantages: 
The tracker only works with iOS. If no Apple device is used, the AirTag cannot be used.
Limited to Bluetooth signals and nearby Apple device network, which may render the tracker ineffective in less populated rural areas.
No continuous tracking in real time.
No automatic tracking and response when the object moves. Therefore, the owner does not receive notification when the object is stolen.
Ineffective at tracking exact routes due to lack of GPS antenna.
The advantages and disadvantages of a GPS tracker compared to the Apple AirTag 
Advantages
Different models available for different applications.
Tracking possible anywhere, regardless of the location of the tracked object.
Real-time tracking possible.
Condition monitoring by sensor technology possible.
Reacts with warning messages or alarm when the object is moved or stolen.
More robust than an Apple AirTag, depending on the design.
Uses technology that reduces unnecessary battery consumption and provides battery life of several years.
Disadvantages
Ongoing costs through SIM connectivity and IoT platform
More expensive to purchase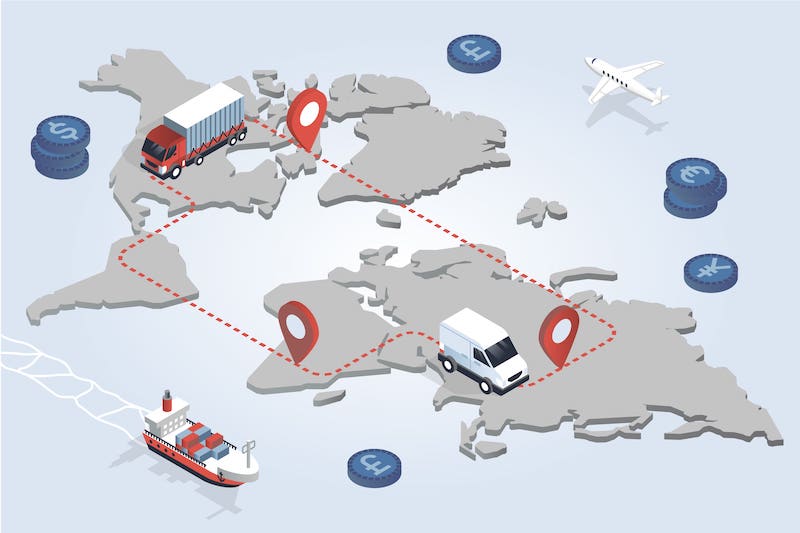 How do you decide what kind of locator you need? What factors do you need to consider?
It is important to consider what benefit you want to get from using the particular tracker. If you are looking for a tracking device that is specifically designed to locate objects or people and display their position, the Apple AirTag may be the right choice. However, keep in mind that unlike other trackers, it can only transmit location when an Apple device is nearby. If you are looking for a device with real-time tracking and monitoring capabilities, or a longer battery life than an AirTag offers, a GPS tracker might be the right choice.
Conclusion
If you're looking for a tracking device that makes it relatively easy to find lost items such as purses, keys or backpacks, the AirTag is a good choice. However, a GPS tracker is ideal for locating objects that move around a lot, are far away, or need frequent location tracking, such as vehicles or shipping containers.
There is no one size fits all when it comes to tracking devices. So when you're looking for a tracker, pay attention to what requirements it must meet. Which one is best for you depends on your individual needs and requirements. Get in touch with us and we'll be happy to help you find the right solution.