This major release of thingsHub 4 is the next step to further simplify the use of IoT technologies such as IoT sensing, asset tracking, LoraWAN, time series analysis and dashboarding. For this purpose, the web user interface has been redesigned according to state-of-the-art user experience principles and re-implemented on the powerful Angular front-end technology. Many of the existing functionalities can thus be operated even more dynamically and IoT data can be displayed in real time.
Highlights of the new version
In the following we would like to briefly present the highlights of the new version.
New web user interface optimized for mobile use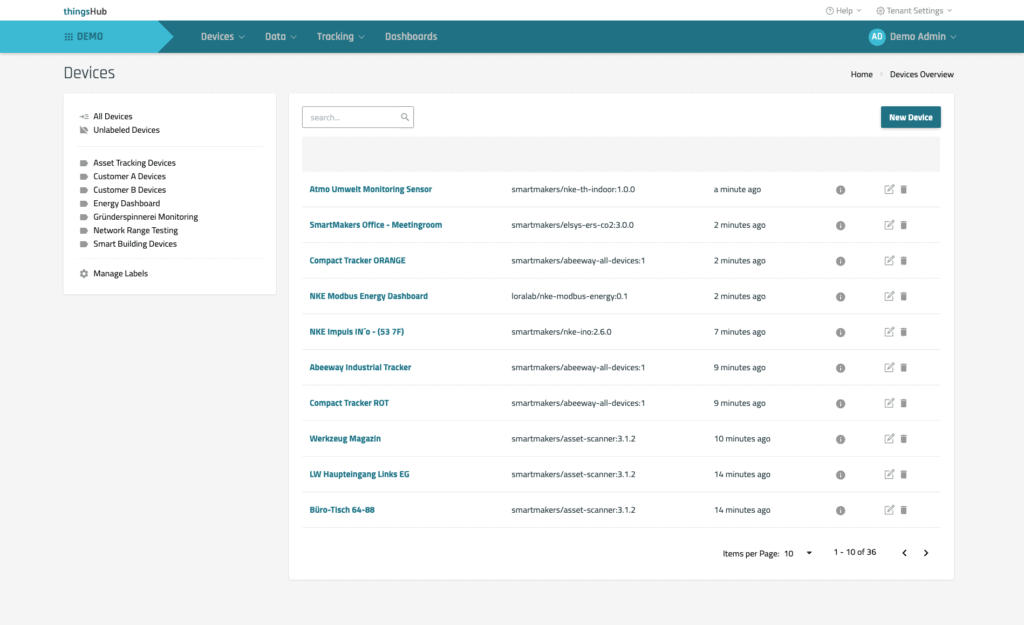 The new user interface has been optimized in many aspects. The main navigation has been adjusted in its contrasts so that it stands out better from all other elements of the application, making it easier to navigate. The header now takes up less space in the upper part of the browser window.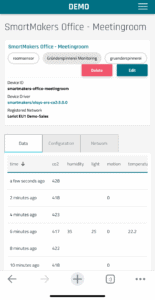 A uniform scheme has been defined for all page types and functions, according to which they are structured and function. Fonts and colors for linking elements or the tabular representation of data have been standardized.
Since IoT remote monitoring and asset tracking solutions are often used on mobile phones and tablets, the display and usability have been optimized for these devices. All thingsHub components dynamically adapt to the respective screen size to offer the user the best possible usability.
Improved device management and device driver management
As one of the most used modules of thingsHub, the device management has been heavily revised. In order to create as much space as possible for the display of the data table, all adjustable aspects of a device have been moved out into separate modal dialogs. Tab navigation allows the user to switch between received IoT data or network traffic.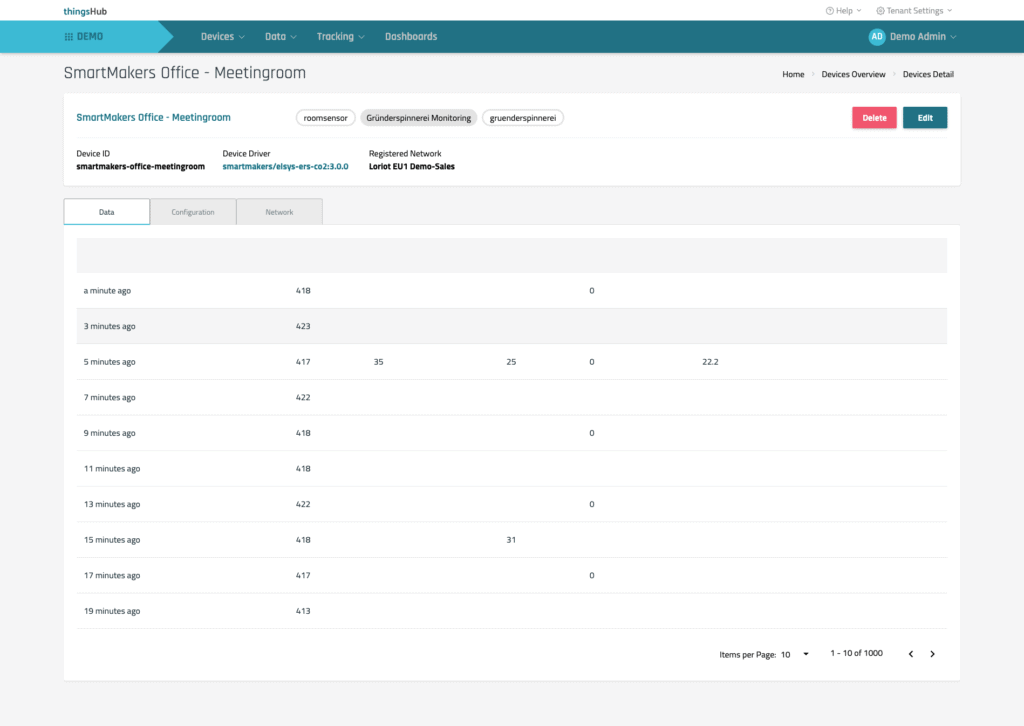 The network traffic table shows all received uplinks, as well as the downlinks sent to the device. Information such as the signal strength or the gateway used can also be viewed.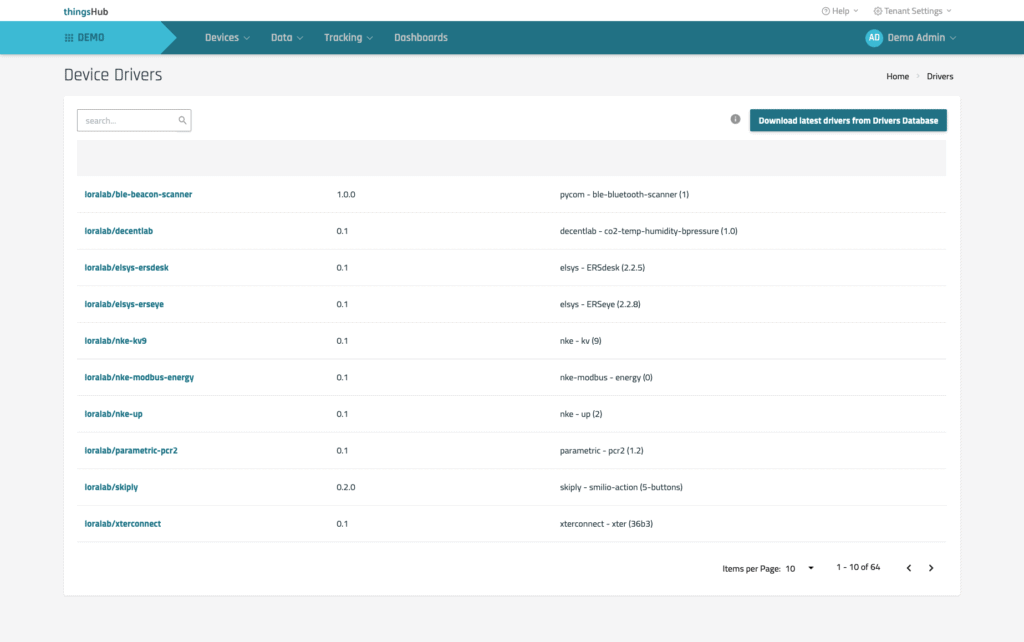 Extensive roles & rights management
To significantly improve the security of your IoT solution, an extensive role-based authorization system has been implemented with thingsHub 4. It can now be regulated via roles on the user, to which modules he has access in thingsHub and whether he can make changes there or only has read rights.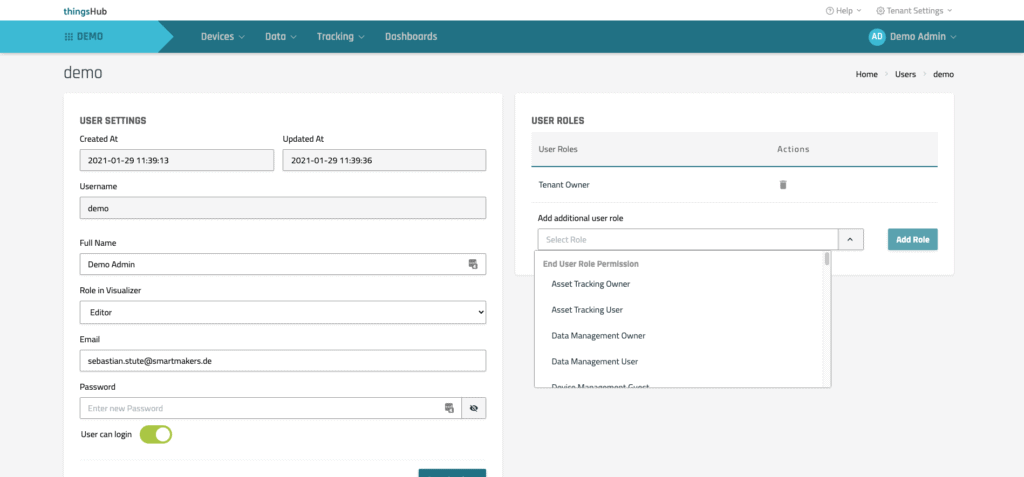 The permission system can also be used in all interfaces between thingsHub and other systems. All roles and permissions are implemented via the existing REST API endpoints and can thus also be used for interface users.
Learn more?
View release notes in online documentation.
Interested in an online demo?