Two successful days at the Logistics Summit in Düsseldorf lie behind our Business Development team. Interesting presentations, innovative ideas and exciting discussions about the current state and future of logistics awaited us.
The most frequently discussed topics included:
- The shortage of skilled workers and how companies can counter it
- Sustainability and its importance in companies and society
- The need for resilient supply chains in the face of economic and political uncertainty
- Optimizing business processes through digitalization and technical development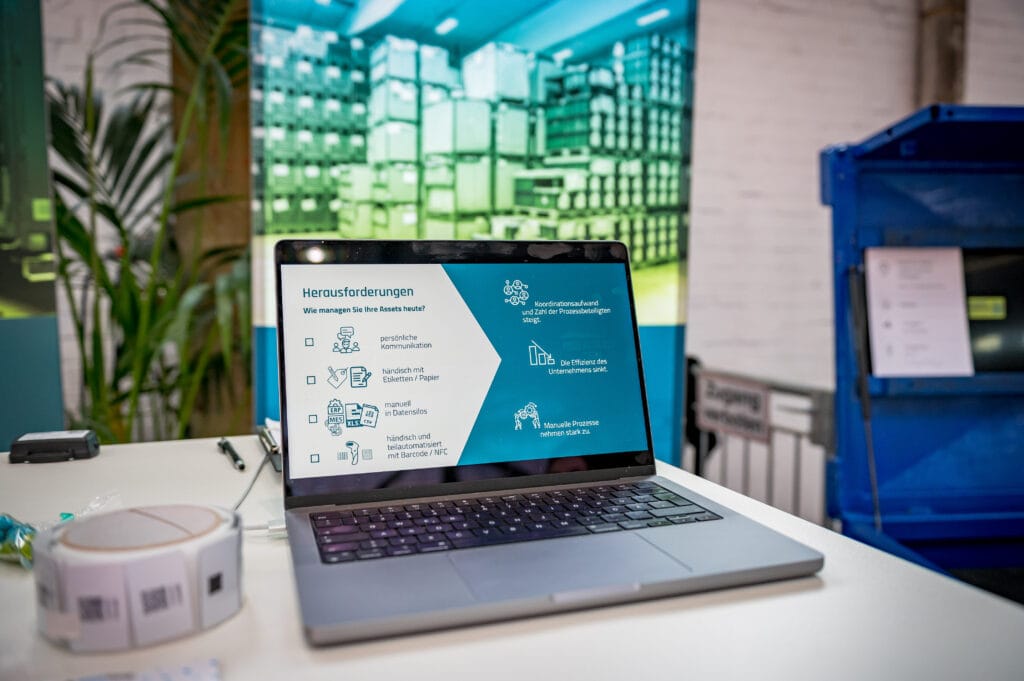 Short presentation on the product launch of the IoT SmartLabel
During a 5-minute pitch, our CEO, Sebastian Stute, presented the SmartLabel IoT solution for maximum automation of reusable cycles, which was specially developed for tracking and tracing reusable containers, to congress visitors. The great interest shown at this successful launch demonstrated the potential of this innovative product for the logistics sector.
"The AirTag for logistics: our SmartLabel " - Sebastian Stute
We will definitely be back to present our solutions for the challenges facing the industry - be there and meet us on site next year! Once again, a big thank you to the great organization, the knowledgeable speakers and the interested visitors at our stand.