Inefficiency and lack of transparency in logistics processes make life difficult for many companies. Especially when the manual location of assets such as load carriers or containers disrupts the document flow and manual data entry leads to sources of error in your systems.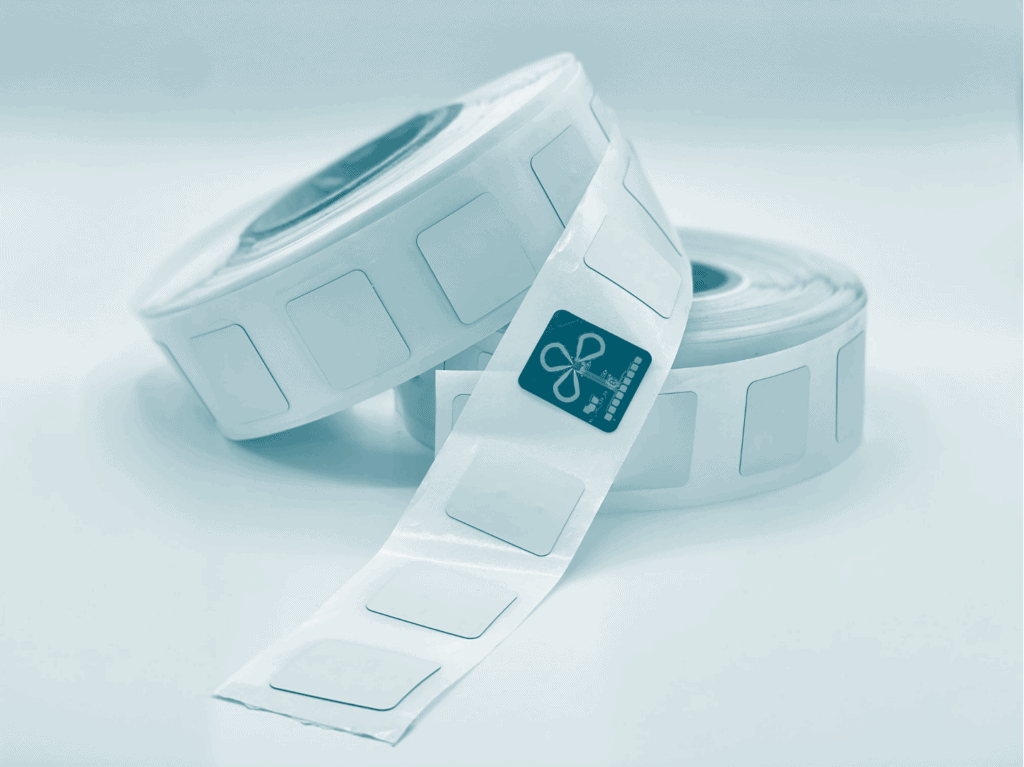 As part of the Logistics Summit, we were able to present a SmartLabel IoT solution to trade fair visitors that was specially developed for tracking and tracing returnable containers. The great interest in this successful launch showed the potential of this innovative product for the logistics industry.
Maximum automation of returnable circuits through IoT SmartLabel
Up to 90
Reduce expenses
---
Reduce manual efforts such as scanning, searching, and inventorying.
80 %
Prevent failures
---
Due to lack of containers at suppliers or at their own storage locations.
50 %
Container shrinkage
---
Through real-time information, container levels are up-to-date and retrievable at any time.
20-30 %
Savings logistics costs
---
Savings in personnel and capital costs due to higher degree of automation.
The IoT SmartLabel solutions enables you to automatically transfer the location and condition of your returnable containers to your production and logistics systems. In contrast to pure software solutions, all components work together here. The all-in-one solution includes smart labels that are easy to print and attach, as well as harvest your energy from their environment themselves. The transaction data is transmitted to the thingsHub platform and seamlessly integrated into your ERP, SAP, WMS or LVS systems. With the data gained, your logistics processes can be optimized and your KLTs and SLTs can be better controlled throughout the entire cycle.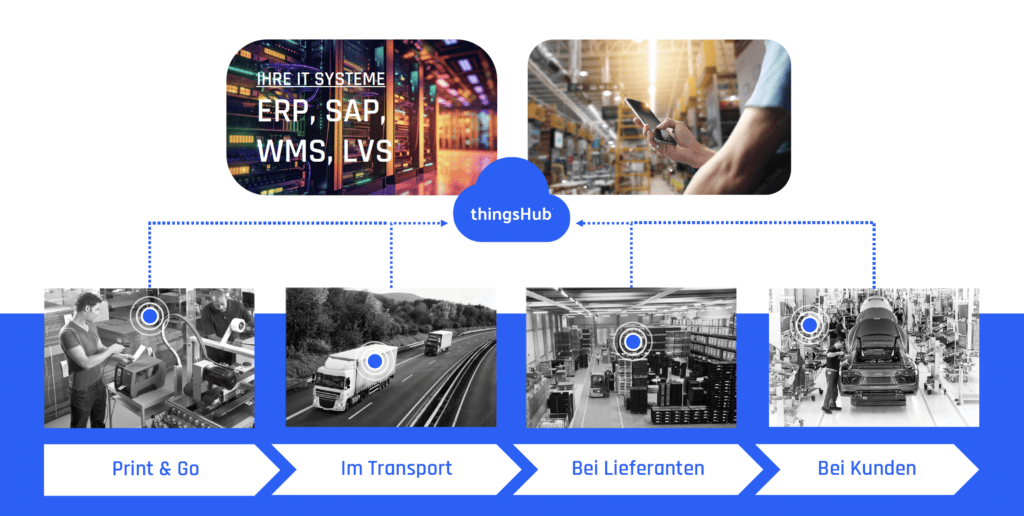 Curious? Talk to us.