It is with great pleasure that we would like to inform you about the official release of the latest version of thingsHub.
Highlights & updates of the new version:
ASSET TRACKING - Improved Asset Journey
To further improve the tabular overview in the Asset Journey, several identical asset locations are combined in only one location entry in the table. The same applies to the display of location markers in the map.
ASSET TRACKING - Interactive site processing
To improve the import of large quantities of LoRaWAN devices, the Bulk Import Wizard has been revised. The displayed help text now shows examples for all supported CSV formats and allows comma and semi-colon separated values. Furthermore, a label can be specified under which the devices can be found after the import.
THINGSHUB VISUALIZER
The big headlines on Grafana v8.x include an overhaul of the alerting system, new and improved visualisations including status timeline, status history and histogram panels, live streaming and library panels that can be reused.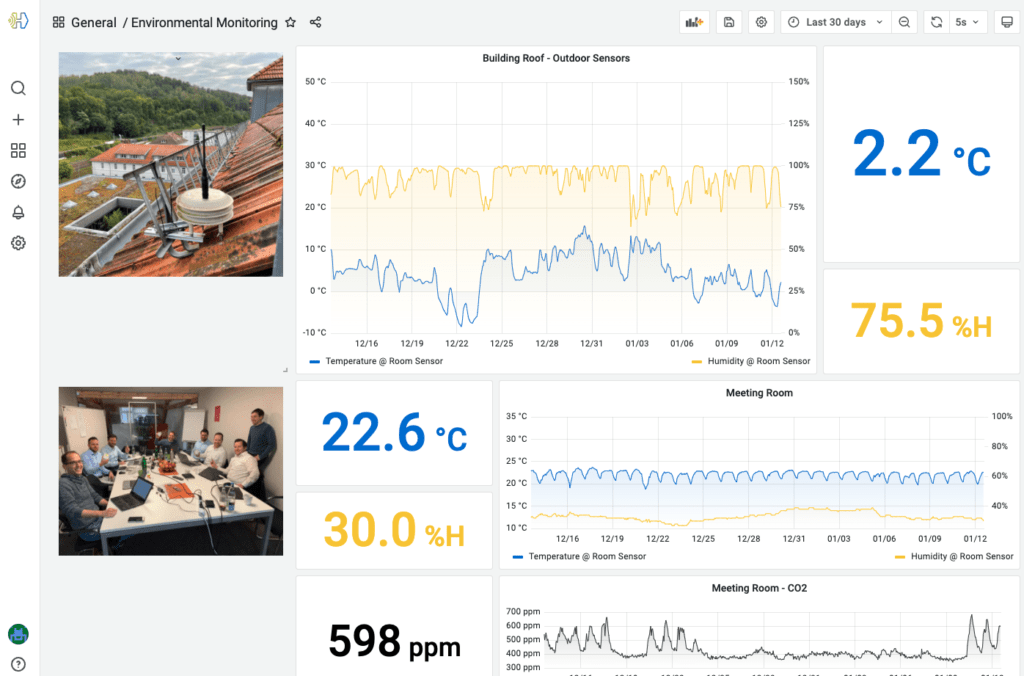 Grafana updated from v7.3.5 to v8.2.7
It has been extensively tested by the thingsHub development team that existing dashboards continue to function perfectly without any adjustments. The migration from Grafana 7 to newer Grafana 8 panels (example: old table widget to new table widget) can be carried out at any time via the panel editor, under which the devices can be found after the import.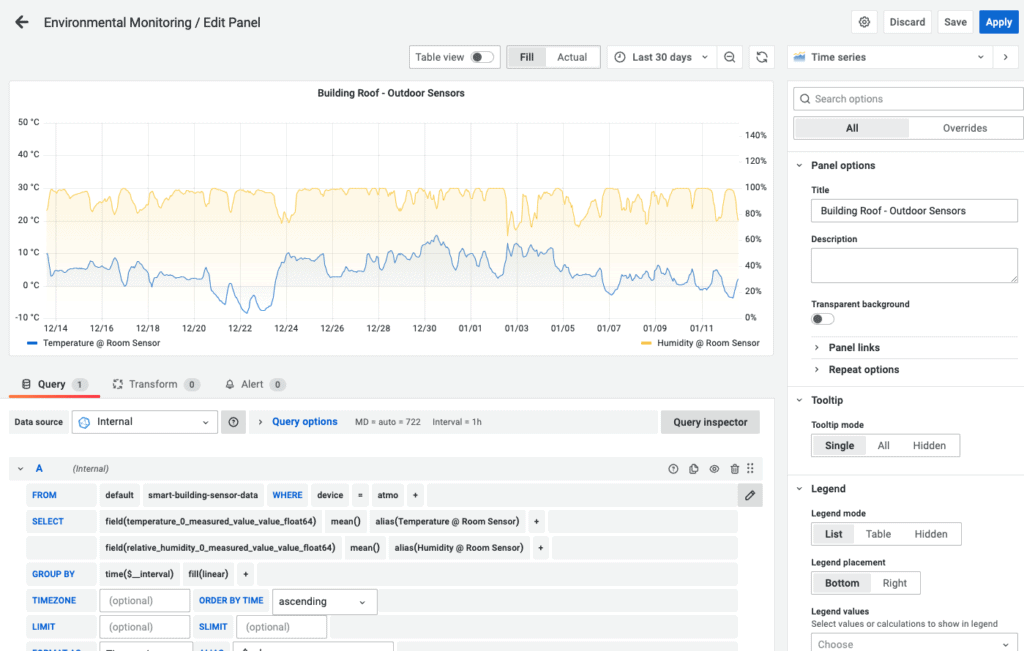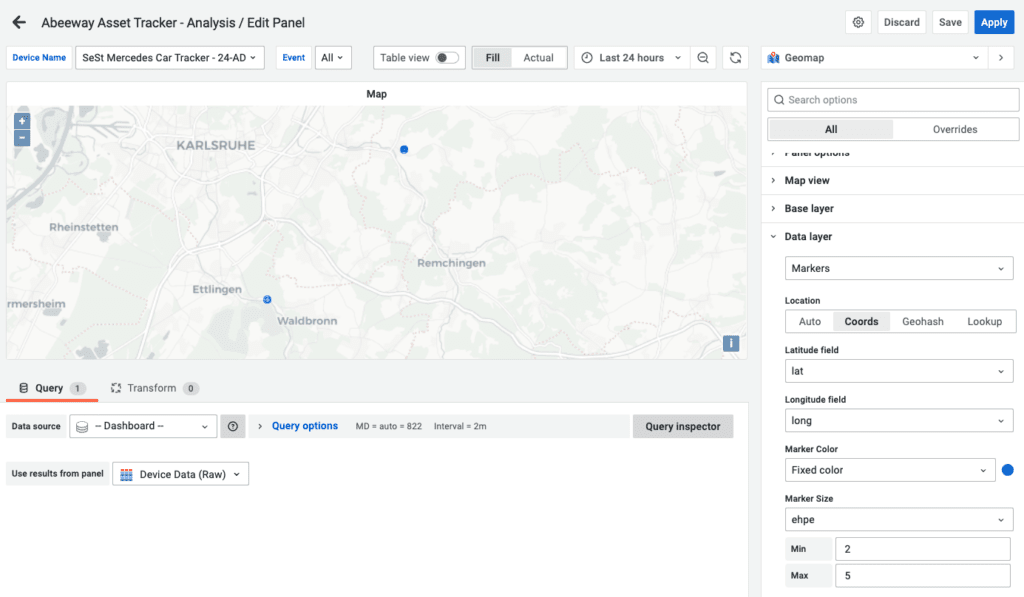 TRACKING ASSETS
with new LTE-M & NB-IOT asset tracking devices
In an increasingly complex and globalised logistics landscape, it can be a great advantage for companies to be able to accurately track their goods as they move through the supply chain. As a leading provider of end-to-end managed tracking solutions, we are helping forward-thinking companies develop networked tracking devices or solutions that leverage the latest LTE-M and NB-IoT standards, in addition to LoRaWAN, to provide highly accurate geolocation capabilities in an extremely compact size. With thingsHub 4.8, the Asset Tracking Module supports GPS asset trackers from our partners Digital Matter and NimbeLink.

USER FRIENDLINESS AND OTHER MINOR IMPROVEMENTS
User management:
To improve security, a standalone API endpoint for changing passwords has been implemented.
Device automations:
Send email notifications to predefined users when problems occur with a device automation job.
Google Maps visualisation:
Since less can often be more, advertisements, shops and other poi information are now no longer displayed.
Two new network connectors:
1) Digital Matters "OEM Server" and 2) Nimbelink NLink platform
Learn more?
View release notes in online documentation.
Interested in an online demo?