In these times of uncertainty we are all living through, LORIOT has decided to take a step forward and connect people, ideas and solutions.
IIoT, Industry 4.0 or Smart Industry, many names that stand for a range of solutions that innovate the world of industry, make processes more efficient, prevent breakdowns and improve machine management, save resources, reduce environmental impact and increase production and profit. A very broad spectrum and a digital transformation process that is already underway.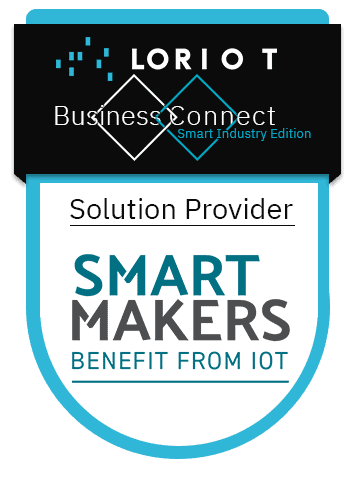 SmartMakers nominated
In the run-up to this event, there was an application and selection process for the providers. SmartMakers was able to prevail against a large number of other providers with its LoraWAN asset tracking solutions. We are proud of this result and look forward to the event.
After the great success of the first event, the second edition of this event is dedicated to Smart Industry with the aim of helping partners and customers operating in the Industrie 4.0 market to get in touch with new solutions and use cases to bring further innovation to their industrial processes or those of their customers. LORIOT Business Connect is the matchmaking event designed to help accelerate the ongoing process of digital transformation in a wide range of industries.
LORIOT announces the 5 selected solution providers for the LORIOT Business Connect - Smart Industry Edition:
https://loriot.io/news/2021-03-10-loriot-business-connect-smart-industry-edition-selected-solution-providers.html