Smart fleet management is a concept that is becoming increasingly important. It involves the optimization of fleets and the associated processes with the help of IoT technologies. But smart fleet management is much more than just tracking load carriers. It also includes the analysis of movement data, the optimization of idle and usage times, and the possibility of making load carrier cycles more transparent in order to achieve better inventory management.
A smart fleet management system uses a variety of IoT technologies to make fleet operations more efficient and safer. Data is collected via trackers on the load carriers and sent to a system such as the thingshub platform. This system uses the position data to determine the location of the fleet.
Smart Fleet Tracking is an important component of Smart Fleet Management and enables the tracking of load carriers in real time. Here, data such as standing and usage times as well as locations are recorded, which can be used to optimize fleet operations.
In this article, we will go into more detail about the various aspects of IoT-enabled Smart Fleet Management and how companies can benefit from this technology. We will explore how Smart Fleet Management technologies are used to improve the efficiency, safety and sustainability of fleet operations.
Features of Smart Fleet Management technology
Traditional fleet management is mainly concerned with monitoring vehicle locations and managing maintenance schedules. It focuses on maintaining the use of load carriers and ensuring that they are in perfect condition. intelligent fleet management, on the other hand, uses advanced technologies such as IoT and artificial intelligence to improve fleet efficiency and profitability.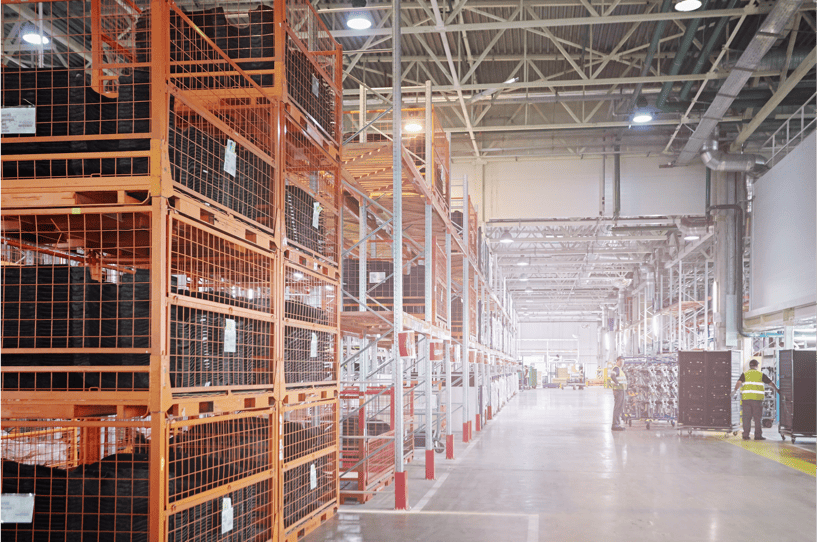 Smart fleet management uses smart fleet management technology to collect and analyze data in real time. This can improve factors such as staff time spent searching for load carriers, idle time and usage time. A Smart Fleet Management system enables centralized monitoring and control of all load carriers in the fleet, which enables better planning and management of maintenance.
Smart Fleet Tracking is an important part of Smart Fleet Management, as it allows accurate location and tracking of load carriers. The tracking system also allows monitoring of the fleet as a whole. This means that unusual activity or problems can be quickly identified and rectified.
By implementing intelligent fleet management systems, companies can gain greater control over their fleet while improving efficiency and profitability.
How is Smart Fleet Management realized through the IoT?
The IoT (Internet of Things) is essential in smart fleet management. It enables connection between load carriers, trackers and other devices to collect and analyze real-time information. This data helps develop and implement an effective and efficient fleet management strategy. IoT enables real-time tracking and monitoring of load carriers to achieve optimal utilization and maximum efficiency.
The benefits of IoT-enabled smart fleet management
IoT-based fleet management offers numerous benefits that can improve the efficiency and profitability of fleet management processes. These include:
Optimization of usage times
With IoT, stand and usage times can be automatically optimized to save time and money.
Better decision in real time
IoT enables fleet managers to make critical decisions in real time to ensure deliveries are made on time and without interruptions.
Prevention of cargo loss or spoilage
IoT can also help prevent cargo loss or spoilage by using sensor technology to monitor temperature, humidity and other conditions.
Recovery of lost assets
With IoT, lost carriers and other assets can be found and recovered more easily.
Reduction of failures
IoT can help minimize downtime and unexpected maintenance by identifying potential problems early and taking appropriate action.
Optimization of fleet operations
IoT enables seamless integration of fleet management systems and processes to ensure efficient and smooth operations.
You want to get started right away? Be advised now.
Which industries can benefit from Smart Fleet Management solutions?
Smart Fleet Management is an intelligent way to optimize fleet operations and offers many advantages over traditional fleet management technologies. By integrating IoT technology, it becomes possible to improve the efficiency and transparency of inventory management by collecting and analyzing real-time data. This is not just about tracking the location of vehicles, but also about collecting, analyzing and converting data into valuable information to make informed decisions.
Industries such as logistics, transportation, manufacturing, construction, public services and retail can benefit from Smart Fleet Management solutions. Optimizing the delivery of goods, identifying security risks, preventing theft or loss, and monitoring the fleet to schedule maintenance are just a few examples of the benefits offered by this technology.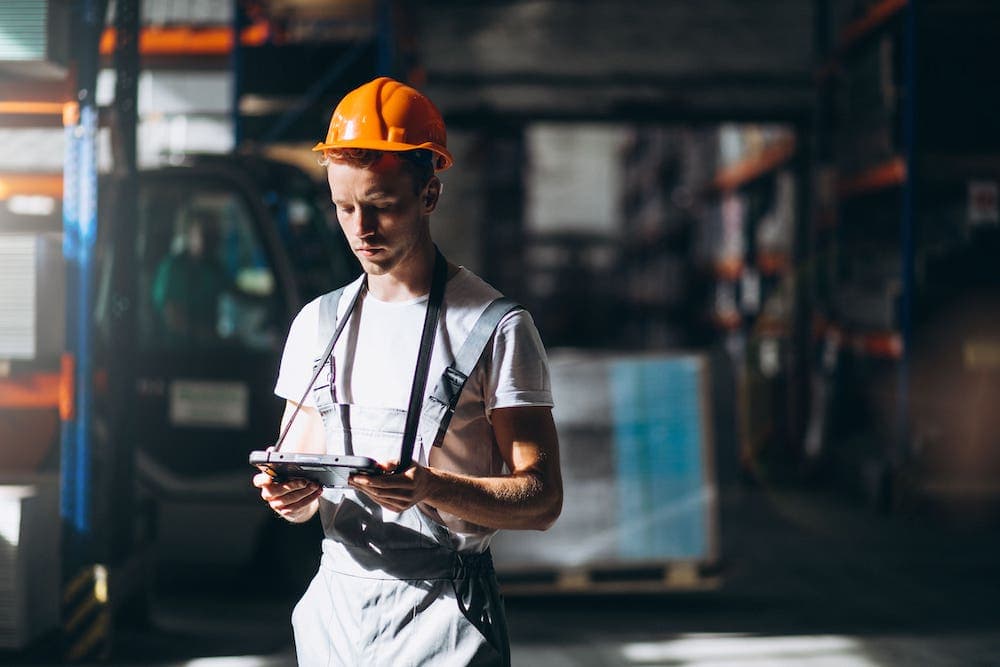 Intelligent fleet management is thus a very important development in the field of fleet management technology that helps companies optimize their operations, reduce costs and increase efficiency.
Conclusion:
IoT-supported Smart Fleet Management is therefore much more than the simple location of load carriers. It is a sophisticated technology that enables the load carrier fleet to be optimally managed and used more efficiently. By using intelligent fleet management systems, companies can streamline their delivery processes, make better decisions in real time and ensure their load carriers are in the right place at the right time. The technology also makes it possible to identify potential problems early on, before they lead to breakdowns or losses.
Key benefits of IoT-powered smart fleet management include optimizing usage and idle times, improving real-time decision making, eliminating high search times, recovering lost carriers, improving operations.
Various industries can benefit from Smart Fleet Management technologies, including logistics companies, manufacturing companies and fleet operators. For any company that relies on efficient fleet management, the use of Smart Fleet Management technologies can lead to a significant increase in efficiency and profitability.
Overall, intelligent fleet management represents an important step into the future of the logistics industry. Companies that choose to implement this technology will be able to improve their operations, reduce costs and gain a competitive advantage.
Do you still have open questions, especially about your personal application? We will be happy to advise you.