Retrofit intelligence
With Retrofit to Service 4.0
In many cases, companies with existing machines and systems cannot benefit from current Industry 4.0 applications because their systems and machines do not provide the necessary data. With smart solutions, these can be efficiently expanded to include missing intelligence. 
Ultimately, the so-called retrofit depends on networked sensors and continuous communication. To automate this, smart Internet of Things(IoT) devices are used that are easy to install without laying cables and provide the data basis for further services such as predictive maintenance.
We will show you how you can bring IoT and service digitalisation together in this lecture. Implement smart solutions quickly and easily and digitise recurring maintenance processes with just a few clicks.
Watch our technical lecture: "The maintenance-at-the-button app - from data silo to service champion".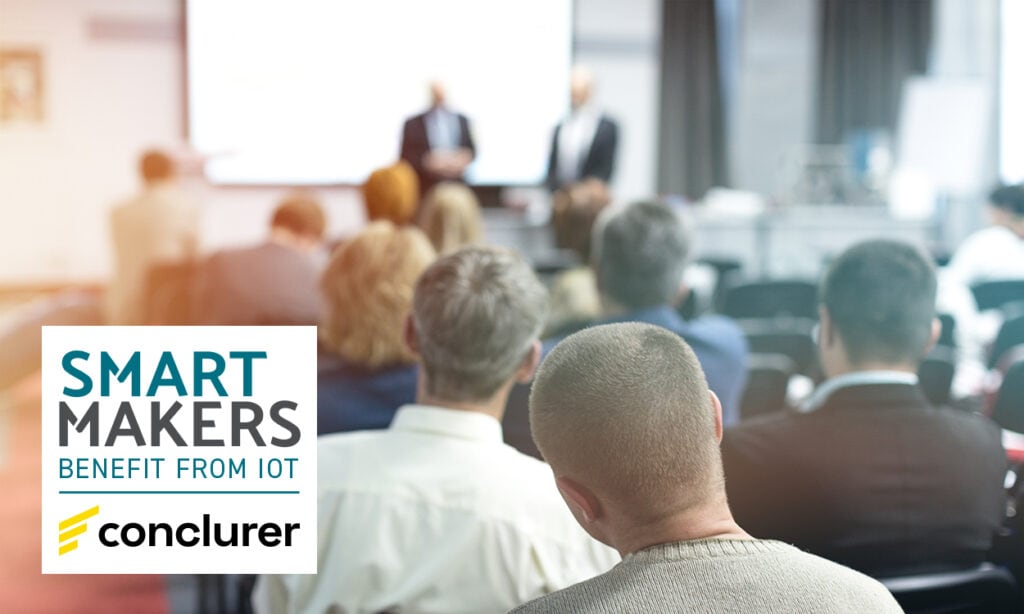 Excellent service to the end customer requires order data, real-time data and customer history. These are all things that are often stuck in silo systems or can only be obtained through tedious phone calls. Despite the lack of data and with existing systems supplemented by Internet of Things (IoT) solutions, we will explain in our presentation how to make the service agile and digital. Turn your team into service champions in just a few months!
Technical lecture: Sebastian Stute, Managing Director of SmartMakers GmbH, Janick Oswald, Innovation Manager of Conclurer GmbH
SmartMakers Partner introduces itself:
Founded in 2015, Conclurer GmbH has been supporting companies in their digital transformation towards Service 4.0 for five years. Their solution Edelog enables industrial companies to transparently link their data basis with the Internet of Things within digital processes, intelligent applications and collaborative cooperation. For a focus on the customer and to design new sales potentials in a future-oriented way, in order to not only enable closer customer loyalty, but also to open up new business models.