Would you like to know more about
NB-IoT

?
Save on the network and benefit from low connectivity costs
Rely with NB-IoT on one of the most irelevant innovations in the field of M2M communication for the Internet of Things. Use the infrastructure of the 20 strongest international providers.
Designed to grow
The ever-increasing number of mobile radio connections worldwide means that more and more subscribers in the mobile radio network are accessing a radio cell. NB-IoT was standardized in advance by the 3GPP in summer 2016. Narroband IoT enables up to 50,000 devices per cell.
Powerful features
20 dB more power than GSM
Long battery life
A part of the existing LTE infrastructure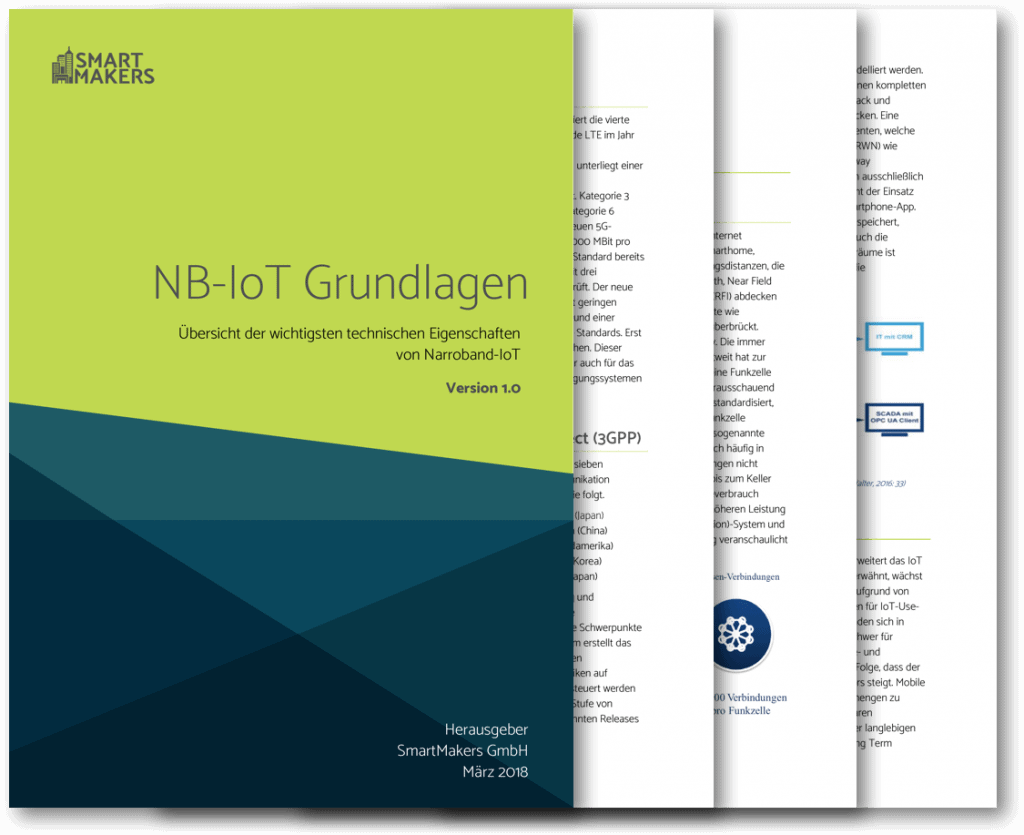 The White Paper "NB-IoT Basics" provides on 16 pages consolidated know-how for decision makers about Narroband IoT (incl. short explanations of related LPWAN technologies).