Meet us at the trade fair for industrial maintenance and service. Here you will find offers and solutions for all requirements in your production company. The spectrum ranges from retrofit to software to predictive maintenance. Discover practical solutions for your current challenges, the shortage of skilled workers, the increasing flood of data and the need for the best possible availability of machines and systems.
You will find us from 26 - 27.10.2021 in the congress and exhibition hall C2, stand no. 2D40.4. 
SmartMakers shows how you can know the location, condition and status of your machinery and equipment at all times with an IoT solution. State-of-the-art sensors can be used for many years without changing batteries thanks to LPWAN technology. They generate real-time information to the thingsHub platform, which simplifies your daily work and their operational teams.
Our promotion code for your free entry
Secure your ticket now and register. With our promotional code "instand21smart" you will receive free entry.
Watch our technical lecture on the topic: The maintenance-at-the-touch-of-a-button app - from data silo to service champion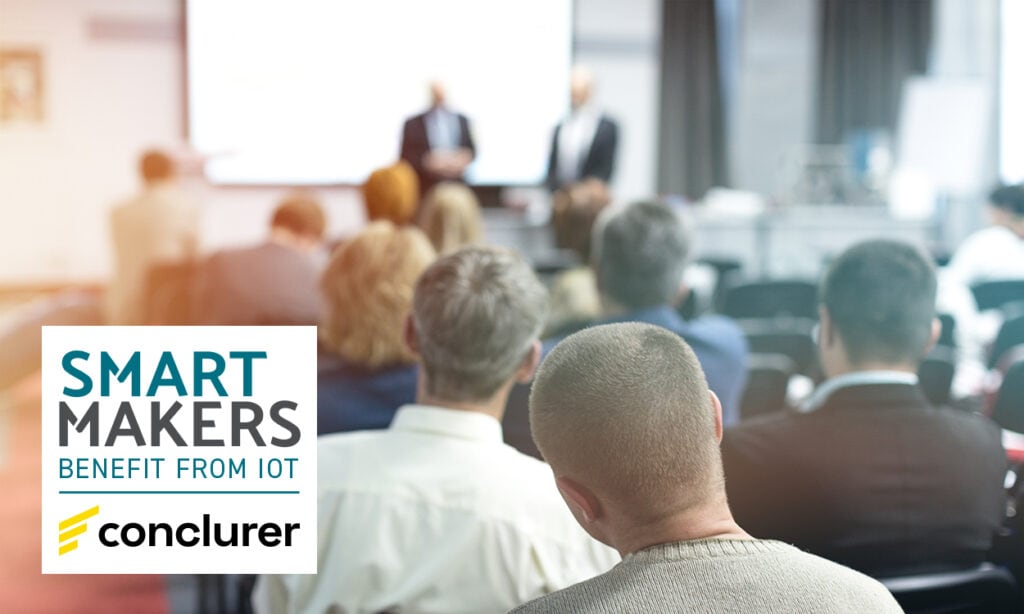 Excellent service to the end customer requires order data, real-time data and customer history. These are all things that are often stuck in silo systems or can only be obtained through tedious phone calls. In our presentation, we explain how you can make service agile and digital despite the lack of data and with existing systems. Turn your team into service champions in just a few months!
Technical lecture: Sebastian Stute, Managing Director of SmartMakers GmbH, Janick Oswald, Innovation Manager of Conclurer GmbH
On site: ICS, Hall C2, Messe Stuttgart - in the studio 
Digital: broadcast live on the IN.STAND digital platform